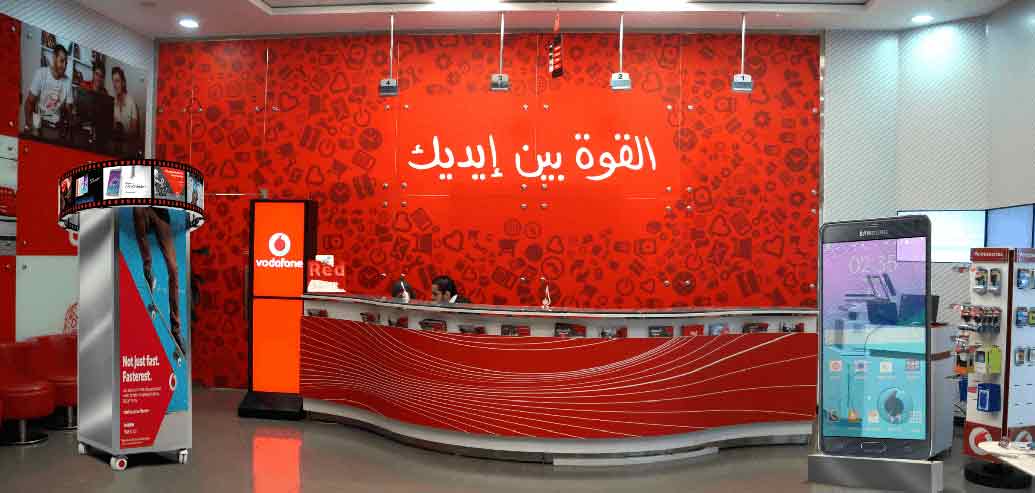 Vodafone stores and dealers are scattered all around the country .

Just visit any of our stores, dealers,TKAs or one of our electronic agents to recharge your balance or pay your bill !.

You can pay your bill , recharge a card at, and enjoy the other services available at our stores and dealers ; including SIM swap, purchasing prepaid, postpaid lines and recharge cards among other consumer and enterprise services:

Vodafone Retail, check your nearest store
Vodafone-Branded Dealers(Just look for phrase on the outlet sign)
Trade key Accounts (Mobile Shop and any of RadioShack's 42 outlets spread throughout Egypt)
Through our electronic Agents know more

* Visa and MasterCard credit cards are welcomed at all Vodafone stores.