SD-WAN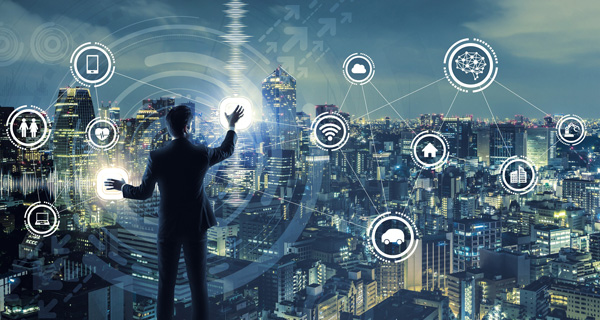 Why choose Vodafone?
Our team of experts will design and manage end-to-end solutions for your company, leaving you time to focus on your core business needs.
Businesses are striving for remarkable digital transformation journeys; this gives no room for any delay or human error in the process. They have greatly relied on various services that accommodates their on-going web-based needs such as: Cloud & IoT services
SD-WAN is introduced to avoid the issue of bottlenecks that affect the progress of the entire institution as well as WAN performance. Vodafone's top network SD-WAN service is an overlay solution that maximizes a network's end-to-end capabilities through computing the required path for traffic. Consequently, the private network stays clear for demanding apps while sending less critical data over public networks
This enables SD-WAN to impose Quality of Service (QOS) and guarantee optimal application performance. The digital expertise enhances application management and path intelligence, moreover It enables your system to prioritize crucial applications over others ensuring higher efficiency.
For more information, please contact your Vodafone Business Account Manager or