Kareem Eid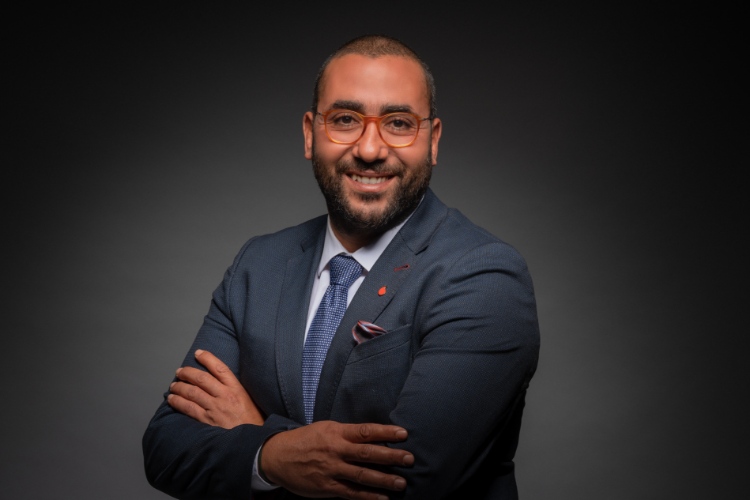 Kareem Eid

Consumer Business Unit Director

Prior to being Consumer Business Director, Kareem Eid was appointed as Consumer Marketing & Digital Director of Vodafone Egypt.

His role is looking after consumer marketing in addition to CVM and digital departments. In this role, Kareem will focus on growing our revenue and ensuring high standers of customer satisfaction and will lead Vodafone transformation into Digital

He has more than 17 years of experience in the Egyptian market, as he served in different departments including; finance, customer operations, strategy, distribution, and marketing.

For the past 4 years, since 2014, Eid held the position of Head of Consumer Marketing at Vodafone Egypt, where he achieved double-digit revenue growth, in addition to working on assuring Vodafone's superiority over other competitors. During this period, Eid also headed the youth acceleration unit a global role covering 21 markets, where he took the responsibility of setting youth global strategy.

Eid served as Vodafone Egypt's Head of Retail in 2012, where he was responsible for transforming Vodafone's Retail business, by setting Vodafone as the biggest Telecom Retail channel in the Middle East with more than 250 stores within one year and launching the new global concept store in Egypt.

From 2007 to 2008, Eid was Vodafone's Broadband Strategy Manager, where he worked on setting up Vodafone Egypt's 5 years broadband strategy. Eid also held the position of Broadband Senior Manager, where he took ownership of Vodafone Egypt's DSL and Mobile Broadband and fixed converged propositions and Strategy in order to become the best internet provider in Egypt.

Kareem also served as the Commercial Communications Manager from 2005-2006. During this period, Eid integrated Raya Telecom within Vodafone and launched Vodafone ADSL. During the same period, Eid was a big catalyst for Vodafone data; achieving more than 100% growth in revenue and customers database, by leading Vodafone's data marketing strategy. He joined Vodafone Egypt back in 2001.