Islam Mamoun
Financial Services Director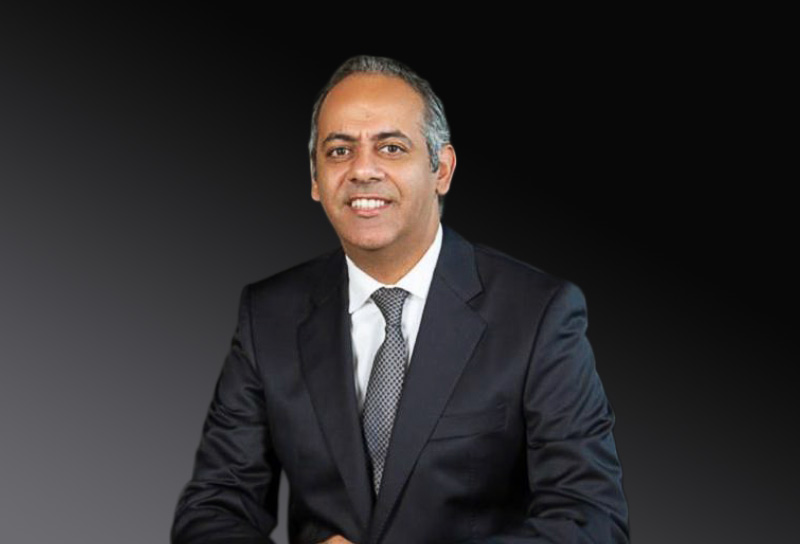 Islam Mamoun is an experienced professional with an impressive track record spanning 25 years in the realm of digital transformation and financial inclusion mega projects. His experience extends across both the public and private Sectors, where he has consistently exhibited exceptional cross-functional leadership skills. These encompass the proficient management of product development, technology integration, operational efficiency, financial strategies, marketing initiatives, and commercial endeavors.
In September 2023, Mamoun took on the pivotal role of Financial Services Director at Vodafone Egypt, overseeing the financial sector of the company and the VF Cash program. His extensive background and expertise make him a valuable asset in steering Vodafone Egypt's financial services towards excellence and innovation to strengthen financial technology and digital financial services. These efforts are of great importance in the development of society, achieving financial inclusion.
Notably, in 2020, Mamoun assumed the role of CEO at e-Aswaaq Misr, a dynamic startup subsidiary of e-Finance. Under his dynamic leadership, e-Aswaaq Misr rapidly ascended to become one of the most rapidly growing subsidiaries within the e-Finance group. Impressively, it surpassed its profitability goals two years ahead of schedule. Mamoun played a pivotal role in establishing e-Aswaaq Misr as a prominent player in the digital landscape, boasting cutting-edge digital platforms with a user-friendly experience. These platforms covered a broad spectrum of the ecosystem, including back-office solutions, service provider management tools, and end-customer channels. E-Aswaaq Misr became synonymous with offering top-tier e-commerce services and innovative digital lending solutions.
In 2018, Mamoun embarked on his journey with e-Finance, where he held the position of Chief Commercial Officer. His strategic contributions were instrumental in the transformation of e-Finance Payment Aggregation, B2C business, and the development of digital lending solutions. Mamoun worked closely with various ministries, banks, and government authorities on monumental national digital transformation projects, spanning diverse sectors such as Agriculture, Tourism, Transportation, Financial Services, and freight.
TMamoun's career trajectory also includes a significant stint at NCR Corporation, where he joined in 2003 as an Account Manager. Over his 18-year tenure, he climbed the ranks and eventually assumed the role of Country General Manager in Egypt from 2011 to 2018. His impact was profound, particularly in fostering collaboration with Egyptian banks to construct the nation's payment infrastructure. This endeavor encompassed a wide array of solutions, ranging from payment processing and self-service automation to Cards, ATMs, data centers, and retail POS/ERP solutions. His exemplary leadership led to year-on-year double-digit growth, and he received the prestigious NCR Global Chairman award in recognition of his outstanding contributions.
Mamoun's commitment to driving digital transformation extends to his role as a member of two government cabinet committees dedicated to this critical endeavor. Furthermore, his influence extends to the board of a joint venture between e-Finance and Egypt Post - eComm Africa.
A solid foundation in Economics, earned through a BA from the American University in Cairo in 1998, has provided Mamoun with the analytical acumen and strategic insight that have been instrumental throughout his illustrious career.